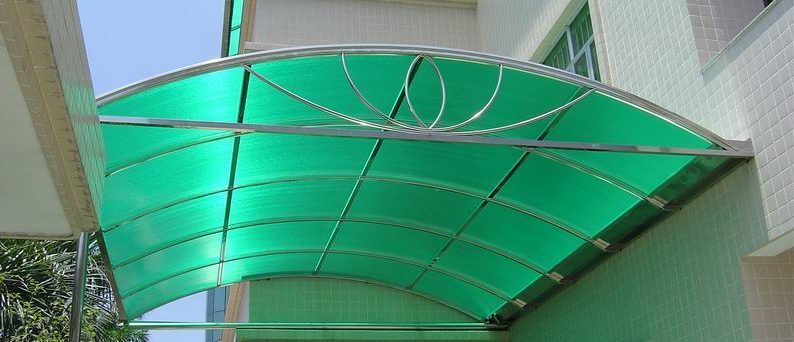 29 Aug

Advantages of using Polycarbonate Sheet

Polycarbonate sheets can be used on many applications. There is already an increase in the number of people who are using this on their interior and exterior structure. Here are some of the reasons why people opted in using polycarbonate sheets as their materials.
Advantages of using Polycarbonate Sheet
1. UV Protected
The high density UV layer component of the polycarbonate sheet absorbs the ultraviolet rays that turns plastic yellowish, making it resistant to discoloration.
2. Variety Colored Sheets
The polycarbonate sheet has different available colors that can match your design in mind. Whether to contrast or to compliment your color scheme, it is possible.
3. Lightweight
Because of the materials used and the design structure, it is made to be light and easy to handle. It can fasten the work of loading, unloading and installing the polycarbonate sheet; and lessening unwanted mishaps.
4. Impact Resistant
It has an elastic component that absorbs the strength of the impact and deflect it, making it resistant to impact damage.
5. High Light Transmission
The material used enables it to be translucent making the natural light pass through. As the natural light comes in, the area which the polycarbonate sheet is placed becomes well lighted making it more efficient in electricity consumption.
6. High Thermal Insulation
Even if the polycarbonate sheet is translucent, it is capable to insulate the temperature from the inside and prevent the heat from going in.
7. Cost Effective
A polycarbonate sheet has the ability to resist UV rays,
8. Excellent structural durability
With the combined technological advancement in the material component used and design structure, it makes the polycarbonate sheet more durable.
9. High Fire Ratings
It is made on fire proof material, it maybe melted but will not be a ignition point.