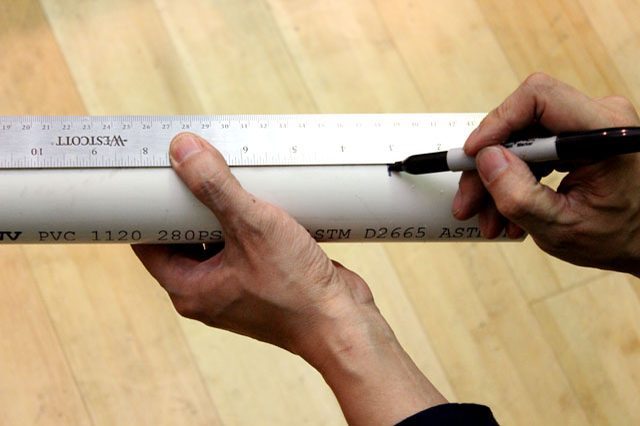 02 Aug

How to cut a PVC Pipe

Have you tried to cut a PVC pipe? Is it hard?…NO! It is not! It is easy as long as you know how to do it properly. Knowing the basics of cutting a PVC pipe will save you time, trouble and wasted materials. We have listed here what you need to know in cutting a PVC pipe from the tolls that you will need to the proper ways of doing it.
Tools needed to cut a PVC Pipe
PVC Pipe Cutter or any fine-tooth saw)
Sandpaper
Tape Measure
Pencil or Marker
Miter Box or Homemade Guide Box
Tips to cut a PVC Pipe
1. Plan the length/s of the pipes to be cut
Having a plan on your cutting, can help you be organized and speed up your work.
2. Cut the long sized pipes first
This is to maximize the yield by using more of the pipe.
3. Mark with accuracy
You should line your pipe before cutting to guide you in cutting straight.
4. Use proper cutting tools
In cutting a PVC pipe, you can use PVC Pipe cutter for ease in cutting. But if none, you can also use any fine-tooth saw.
5. Use Miter Box or Homemade Guide Box
Using a guide box will help in making your cutting stable and accurate, avoiding movement that can affect cutting the pipe properly.
6. Sand your pipes
After cutting your PVC pipes, sand the edges to clean it to remove unwanted excess that can affect joining of pipes.