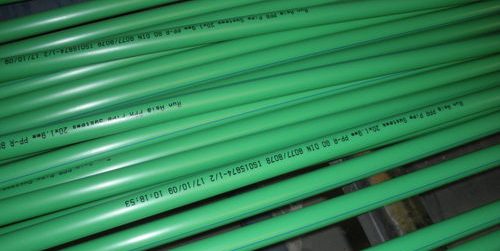 24 Aug

Tips on using ERA PPR   

Have you encountered your PPR pipe got broken easily or didn't have longer storage life? Maybe you have missed out on the ways how to properly take care of your PPR pipe.

Here are some ways to help you handle your PPR Pipe.
1. Handle ERA PPR with care (Fragile)
Even if it is made of plastic but when not properly carried or laid down, it can easily get and accumulate tears and cracks.
2. Only use sharp tools when cutting the PPR pipe
When cutting the ERA pipe, use a proper sharpened tool to avoid damaging the pipe. Cutting it will a dull cutter can cause breakage or crack on the pipe; and also uneven edges.
3. Do not correct by more than 5 times after joining it
Joining it many times can decrease its size accuracy and durability.
4. Use only fittings with parallel threads and do not tighten too firmly
Using wrong thread for fitting can cause damage on the pipe by accumulating unwanted tears and cracks. And same goes to tightening it too tightly, it can break the edge or connecting of the pipe.
5. Store ERA PPR pipes away from direct sunlight and rain
Continued exposure to sun and rain on the pipe can degrade its storage life. Sunlight and rain mixed together can make the material of the pipe brittle.
6. Use plastic plugs
Using a plastic plug, it stretches to fit over threads and provides a tight seal against contamination while still being simple to install.
7. Exposed PPR pipes should be protected from damage
If the PPR pipes are left exposed, it is endangered from being hit, bump and cut. It should be properly covered from sunlight and rain, and protected from constant point of human damage.
8. Only heat the PPR pipes when bending with hot hair. Do not exceed 140 degrees Celsius.
Use hot air rather than direct heat to avoid melting. High heat of more than 140 degrees Celsiuc can damage its elasticity and form.
9. Use sealing tape and compound when closing the PPR pipes
To avoid unwanted leaks, close the PPR pipes with sealing tape and compound.
10. Only install clean materials
Use only clean materials to maintain accuracy, consistency and stability of the PPR pipes being connected.