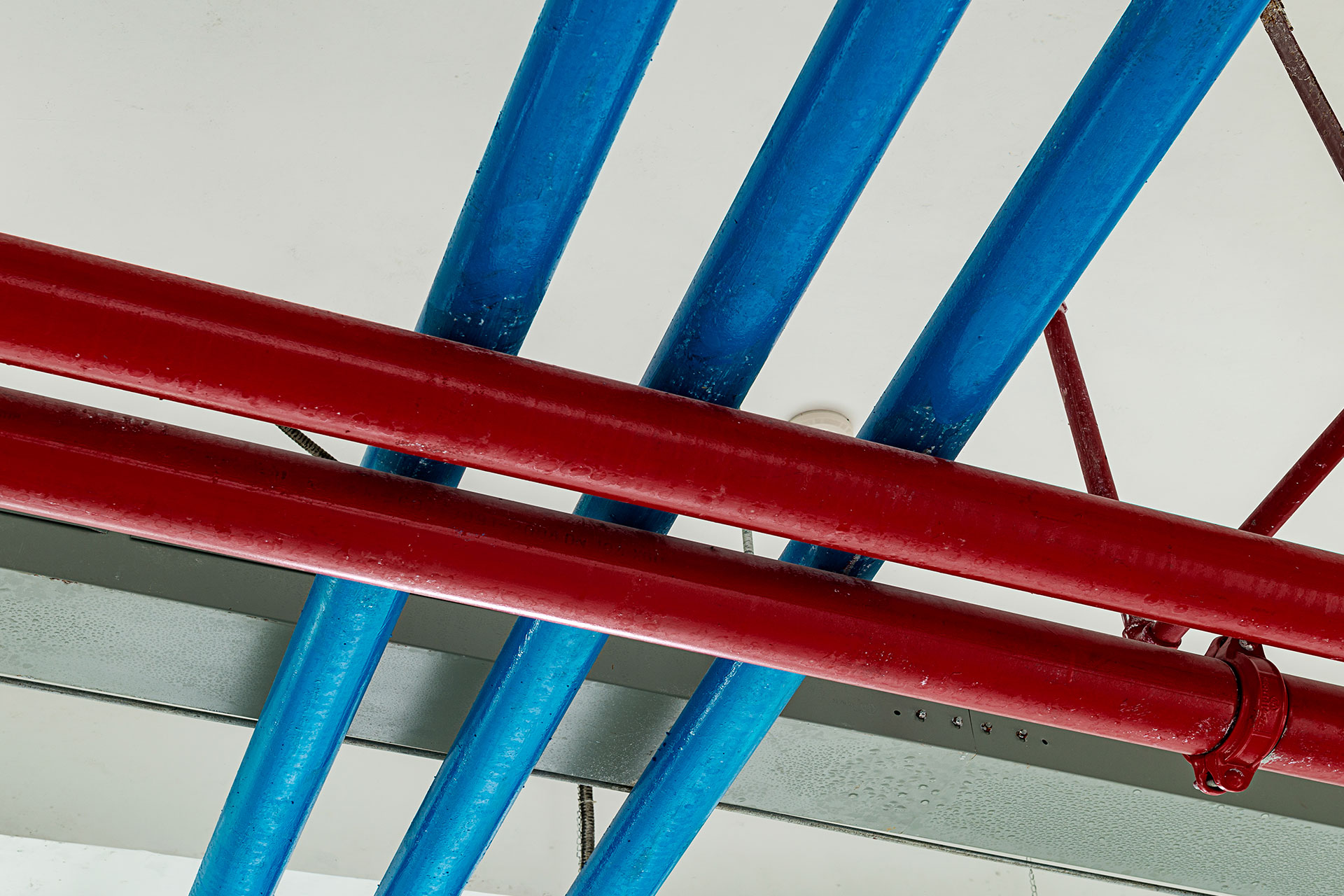 25 Sep

HDPE vs PPR vs PVC Pipes: What are the Differences and Purposes?

One of the most important parts in the construction industry is the Water systems, whether it's for potable or non-potable water. We always look for piping systems that is durable, lightweight, and low-risk at leakage. And over the years, more and more engineers are using plastic pipes than traditional metal pipes. These known plastic pipes that are being used in commercial buildings or to houses are the HDPE, PPR, and PVC pipes. They are designed to make it easier for assembling the water pipe system in the establishment.

In this article, we're going to discuss the 3 main types of pipes PE, PPR, and PVC as well as their usage and benefits. It will also help you know which pipes are essential for your next project.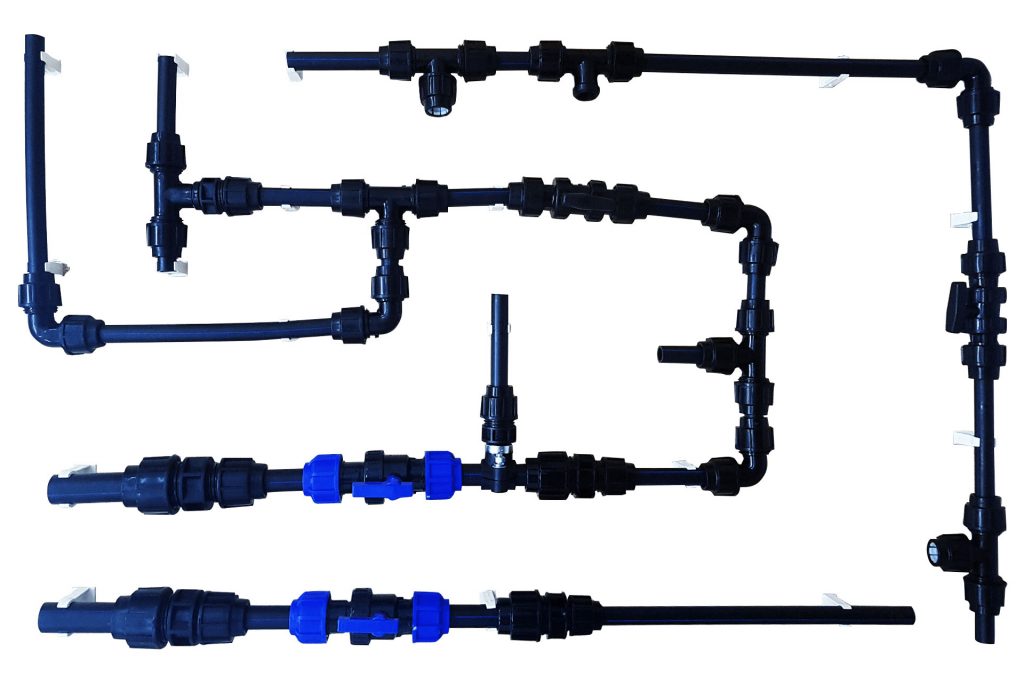 The outstanding physical properties and performance of HDPE pipes make it the perfect choice for your piping systems.
Corrosion Resistant
Rust and corrosion are mostly associated with metal piping systems. It affects the inner and outer surface of the pipe which affects hydraulic efficiency.
Unlike traditional metal piping products, HDPE pipe will not rust, rot or corrode. It also resists biological growth extending its service life which translates to long term savings.
Fatigue Resistant
HDPE pipes have an outstanding resistance to fatigue. Unlike other plastic pipes, they are flexible, ductile designed and pressure rated to handle occasional and recurring surge that are common in water distribution systems.
Extended Service Life
HDPE pipes have a service life estimated to be between 50 to 100 years, depending on its application, design and installation.
Leak-Free Joints
Bell and spigot or mechanical type joints are used in joining traditional infrastructure piping of water facilities. With this, a certain percent of leakage has been acknowledged over time. Water loss due to leaking pipes cause the system money. HDPE pipes can be joined with heat fusion to produce permanent leak free joints.
Fusion Joints
HDPE pipes can be joined with heat fusion welds. Heat fusion is the heating of two HDPE surfaces then bringing them together to form a permanent, monolithic, leak-free system.
Unlike the fusion process developed for other plastics pipes, the fusion process for HDPE is proven and has been used by natural gas industries for years.
Fusing HDPE pipe is easy and personnel can be trained in the process.
Adaptability
Aside from joining HDPE with heat fusion, HDPE pipe can also be joined with Stab or Mechanical Fittings. A wide range of these fittings are available, specific to your pipe size and application needs.
HDPE pipe can also be transitioned to and from non-HDPE piping systems that utilize Mechanical Joint adapters (MJ's), Stab fittings and Mechanic
PPR pipes are made of polypropylene random copolymer plastic and they are lightweight which makes them easy to transport and are usually offered in green and white. They also come with fittings, valves, fusing machine, and other accessories that are available for every size of the pipe. The PPR pipes have a very smooth inner wall or surface compared to other traditional types of pipes. Having smooth walls, the pipes only have a small effect when it comes to frictional resistance. It also reduces the pressure during transporting and distributing the fluid.
The PPR piping system has good heat resistance that can reach up to 80 (and above) degrees celsius. It can also withstand cold temperatures, which are prone to damages that cause water leaks once the pipes are installed in a cold-weather place. This is why PPR is a great choice for drinking water. Pipes and fittings made from PPR are harmless raw materials. Therefore, the PPR pipes will not carry toxic substances that will affect the health of people drinking water from it. And what's great about these pipes is also safe for our health and for the environment.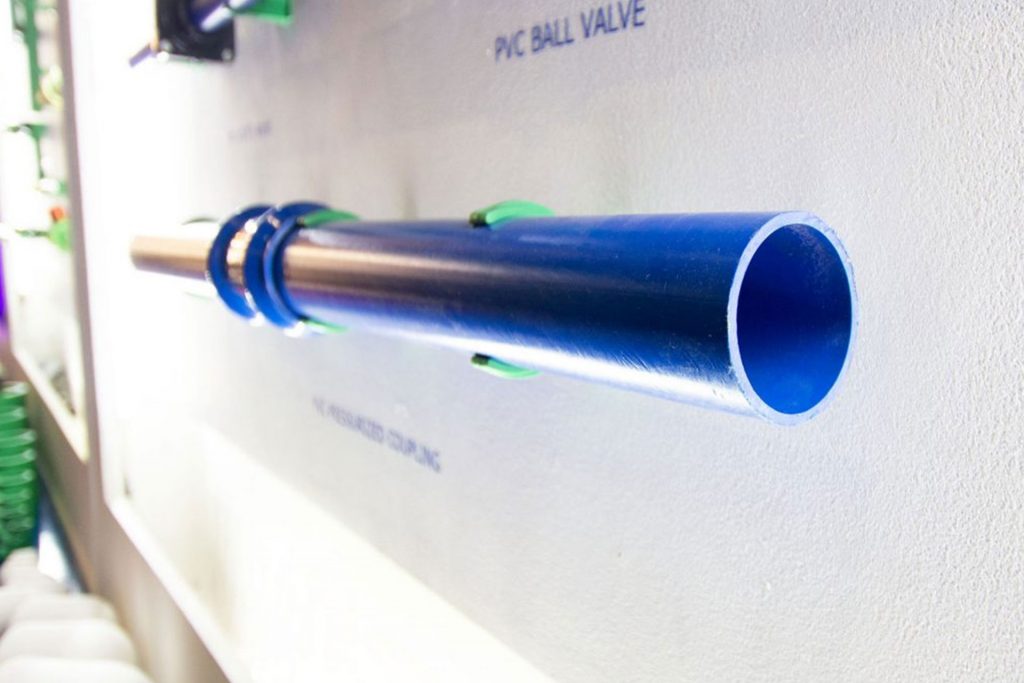 The PVC pipes have the widest variety of piping applications, that's why a lot of big industries prefer to use them. PVC pipes are also known for being durable, lightweight, and easy to install, making them sustainable and very cost-efficient. Its smooth surface also makes the flow of the water seamless and low in friction and preventing blockages compared to metal and concrete pipes. They meet all the expectations of the infrastructure needs because they are made of high-quality materials, and you can use them for long terms. They are fatigue resistant, prevent crack propagation, and are high impact resistant that is almost unbreakable.
They are also other variety where you can use them for sanitary applications and electrical applications. Because PVC pipes are not prone to any corrosion, chemical resistant, and maintenance-free. And with its great physical properties thee flow of wastewater is smooth without worrying about blockage of the water. They are also flame retardant which is why they are great for the connection of eclectic wires and cable that has a high chance of being flammable.
We hope this article has helped you differentiate the three main water piping systems.
If you need a piping system for your next project, check out our ERA PPR Hot and Cold High-Pressure Piping System, ERA HDPE Pipes and Compression Fittings, PVC Pipes and uPVC Pressurized Valves and Fittings. Inquire now and we will give you further details about our products and services.
Keep in touch with us by liking and following us on our Facebook page.