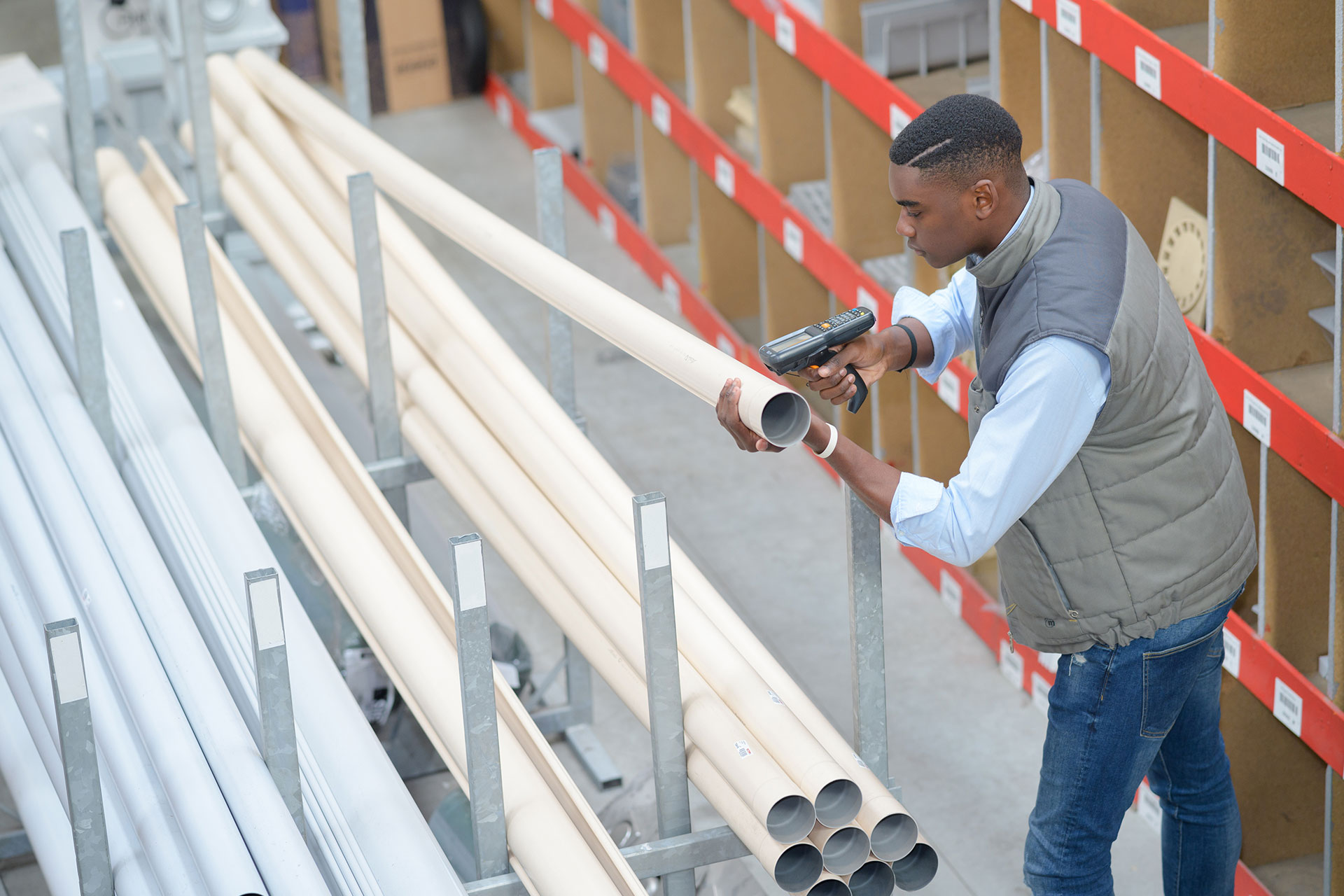 28 Aug

5 Kinds of PVC Pipes and their Usage

PVC or polyvinyl chloride is the most used type of plastic in different industries because of their durability, resistance to heat, and for being right on the budget. The PVC pipes have the widest variety of piping applications, that's why a lot of big industries prefer to use them. They meet all the expectations of the infrastructure needs because they are made of high-quality materials, and you can use them for long terms.

To give you a better understanding of PVC pipes, we have listed down some of the advantages of this material, their differences, and different applications of this pipe.
 1. uPVC Pipes & Fittings for Water Main Lines
uPVC or unplasticized PVC is widely used by the majority in the construction industries because of its incredible advantage against chemical erosion. What's great about both uPVC pipes and fittings is that they have smooth walls that make the water flow easily. They have an amazing quality of being high in durability and strength, resistant to UV exposure, and are also light and easy to handle. The uPVC pipes and fittings are often used for sewage lines and exterior drainage pipes.
2. cPVC Pipes for Potable Water Systems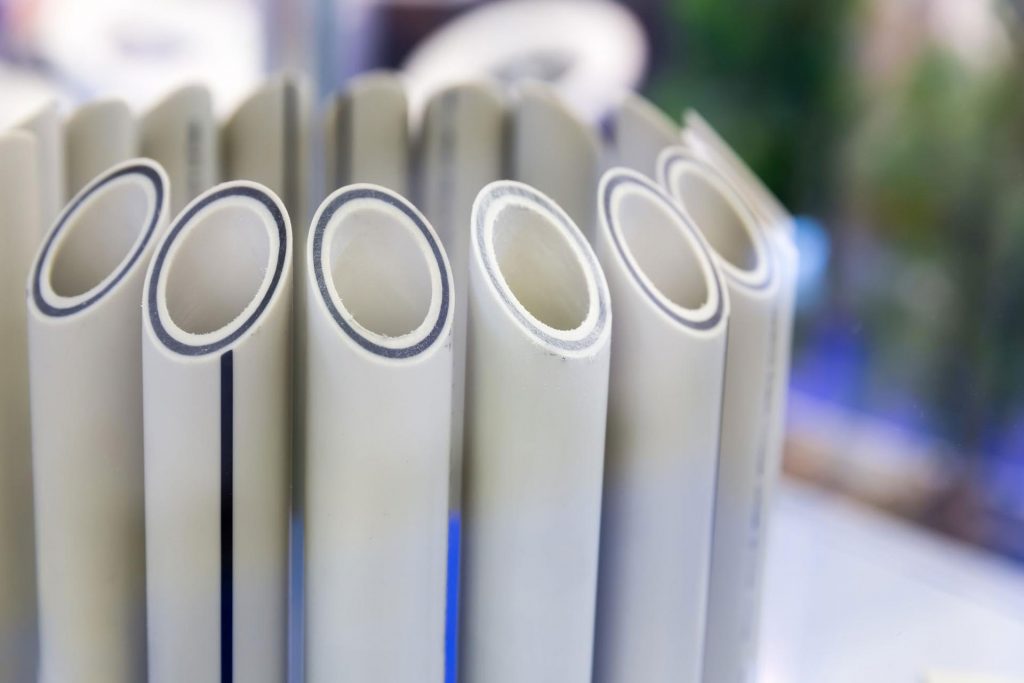 Chlorinated PVC or cPVC has similarities with uPVC's benefits. The cPVC pipes and fittings are resistant against corrosion, excellent in durability and impact resistance, and are great to use for drinking water. They are a good choice for water piping mostly in commercial buildings and residential areas. What's also great about the cPVC pipes and fittings is that they are recyclable, and can withstand a wide range of temperatures.
3. PVC Blue Pipes for Potable Water Systems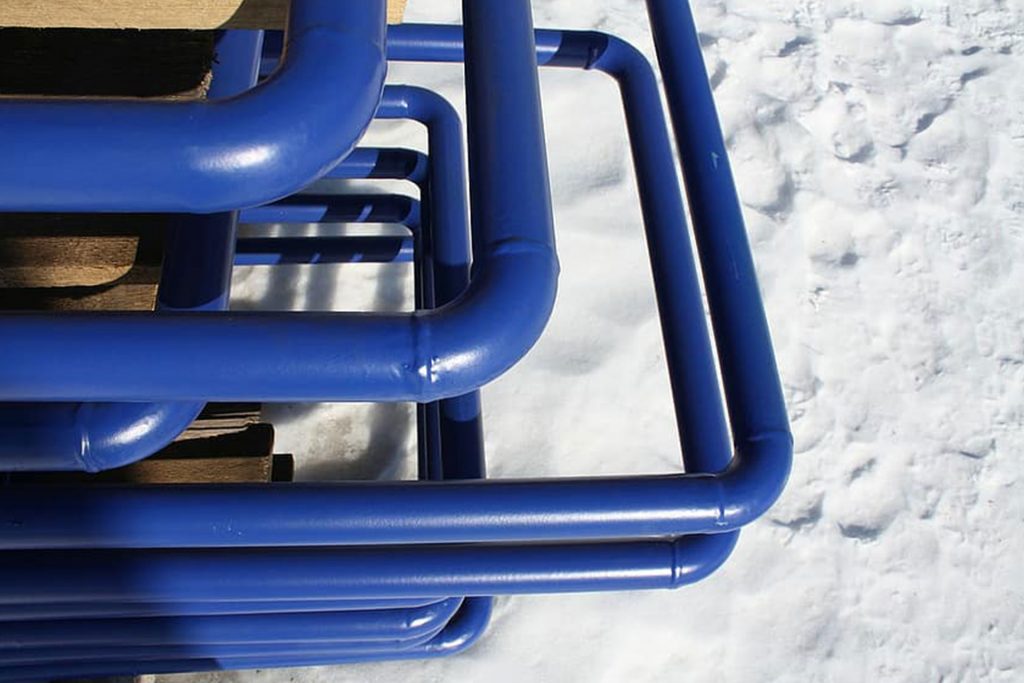 The PVC blue pipes provide unbeatable characteristics in plastic. They are fatigue resistant, prevent crack propagation, and are high impact resistant that is almost unbreakable. And due to their high resistance against corrosion, PVC blue pipes are free from biofilm contamination that produces bacteria in the water that may affect our health. They are cost-efficient because of their long term usage which is 60 years and more. PVC blue pipes' quality provides benefits that are safe for potable water which is beneficial for the health of the public.
4. PVC Red-Orange Pipes for Electrical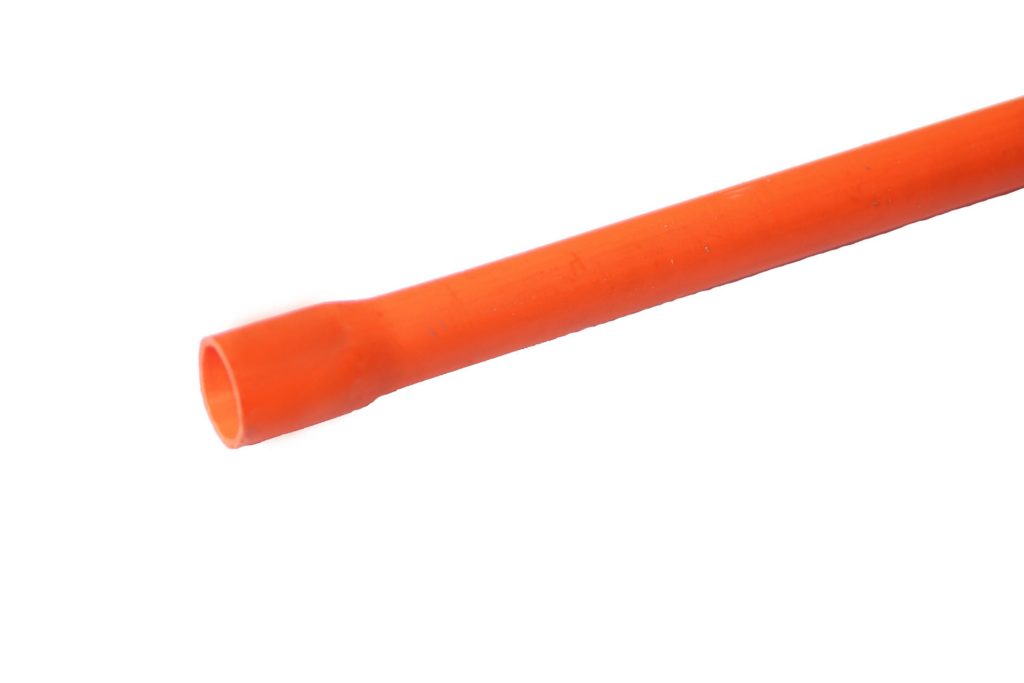 The general advantage of PVC is that it can withstand tough conditions such as high temperature. They are flame retardant and do not conduct electricity. These advantages are important since electric wires and cables have a high chance of being flammable.
5. PVC Orange Pipes for Sanitary Applications.
The PVC orange pipes are one of the pipe materials that every construction needs. They are not prone to any corrosion, chemical resistant, flame retardant, and maintenance-free. PVC orange pipes and fittings are widely used for transporting water from potable and non-potable water. Most of the time, there are general concerns when it comes to wastewater pipelines and one of them is blockages. But PVC orange pipes have a smooth surface compared to metal, copper, and clay/concrete pipe. It reduces the water flow resistance, allows the water to flow freely, and allows to maximize the water pressure. Because of its durability and other features, it ensures you that it is leakage-free.
Overall, PVC is used in many productions that we consumers encounter everyday. They are cost-efficient which is ideal for mechanical properties and flexible products. And with the strength and advantages of this material, it is safe to use.
In need of affordable and high-quality PVC pipes, uPVC valves and fittings for your next project? Inquire from us today and we will offer you high-quality products that you'll need for your project.  
Don't forget to like and follow us on our Facebook page.