15 Sep

The Benefits of Using Aluminum Composite Panels in Commercial Building

Aluminum Composite Panels are wall claddings that are now commonly used for a building's exterior finish in lieu of the traditional paint. Among its popular features, Aluminum Composite Panels are:
1. Lightweight, Easy to Install, Strong, and Durable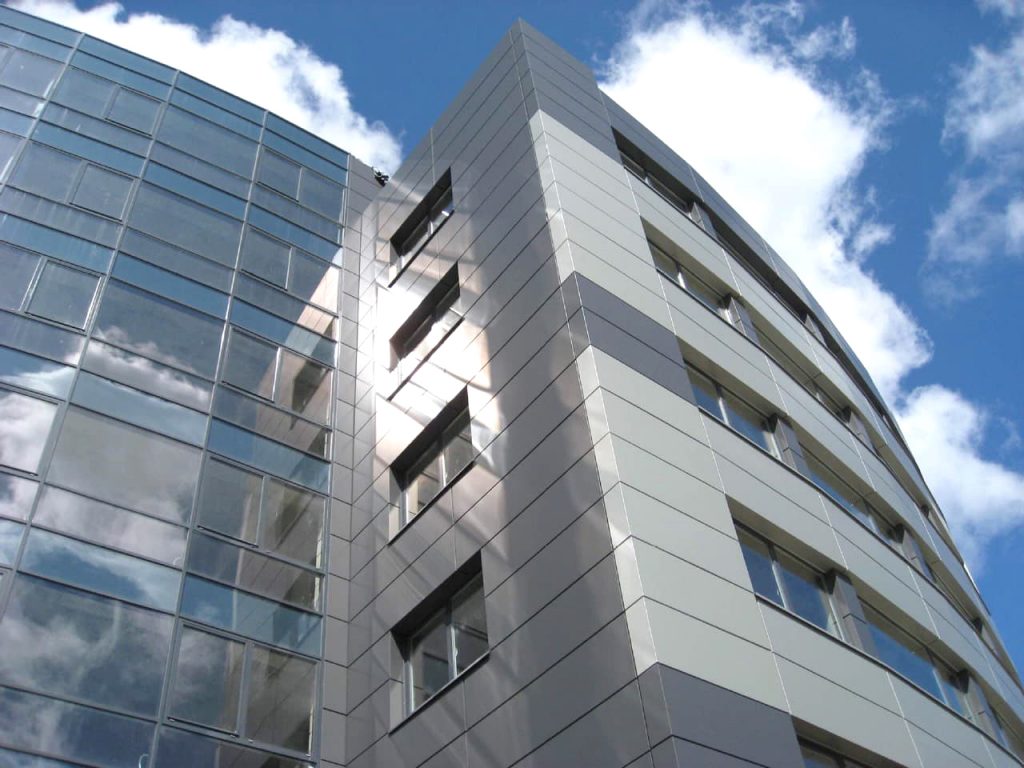 Being a lightweight and easy to install material, the heavy use of concrete in high rise buildings had been replaced by Aluminum Composite Panels which displayed durability and strength against the weather. They are corrosion-free and have high resistance to acid, alkali and salts.
2. Colorfast. Less Maintenance
Because of PVDF (PolyVinylDi-fluoride) in every Aluminum Composite Panel, every finish is protected from dirt and fading for years.
3. Available with a Variety of Colors and Designs
Aluminum Composite Panels come in a wide choice of colors and textures for both exterior and interior applications that match every architect's style.
4. Cost-Effective
The use of Aluminum Composite Panels in high rise buildings gives the owner a lot of savings on maintenance costs since there is no more need to repaint occasionally.
5. Safer Choice
The safety of our building is our main concern and we want the best material to use for it. Choosing the aluminum composite panels for our building is one of our best choices because they have high resistance against harsh elements that keep the building and the people inside safe. 
With all of the benefits mentioned above, this concludes that the ACPs are easy to handle and very convenient to use for commercial buildings.
If you want to use these panel sheets for your place, check out our ECOBOND Aluminum Composite Panel. It's a state of the art aluminum composite panel that makes your commercial building look stunning and durable at the same time. Inquire now and let us help you with your next project!
Don't forget to like and follow us on our Facebook page.