05 May

The Different Types of Roofing Sheets and Their Functions

Posted at 14:00h

in

Blogs

What are roofing sheets? They are materials produced for various applications used in different types of roofing in both domestic and commercial construction. Each roofing sheet differs in terms of its function as well as its characteristics, but all of them serve varying needs. The longevity, maintenance costs, and durability of your roofing will all depend on the kind of roofing material that will be used in the construction of your home or commercial building. It is important to do your research and know which roofing sheet best suits your needs before you proceed in buying them.

Here are the main types of roofing sheets and their functions:
1. Polycarbonate Roofing Sheet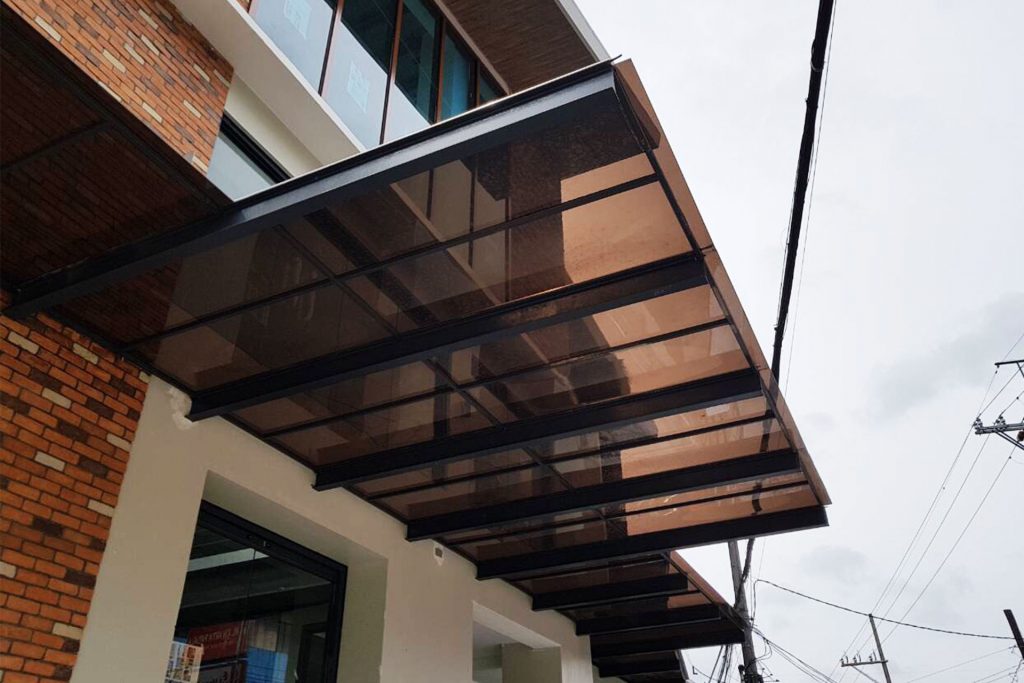 Polycarbonate is highly resistant to chemicals, oil, water, and solvents. It is lightweight, transparent, durable, and can withstand extreme weather conditions. Polycarbonate is an effective roofing material and is often used in various applications because of its high impact strength that's able to resist great amounts of force. This roofing sheet is also easy to install, cut, maintain, and has UV protection.
With its transparent, glass-like appearance that seamlessly transmits light, polycarbonate roofing sheets are commonly used in industrial and skylight roofing for warehouses, greenhouses, garages, patios, sheds, decks, walkways, swimming pool areas, etc.
2. Plastic Roofing Sheet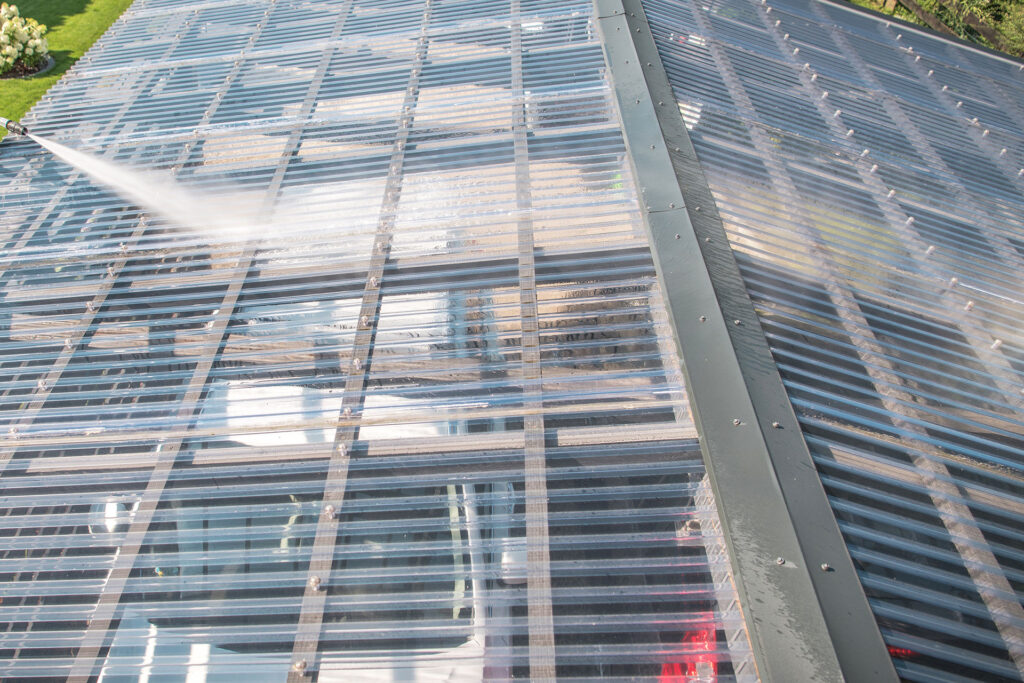 Plastic is the least preferred out of all the main types of roofing sheets because it is not that durable. However, it is lightweight, waterproof, anti-corrosive, highly flexible, and easy to install, so it makes an ideal roofing sheet for temporary buildings and small constructions such as garden sheds. Take note that the longevity and durability of the plastic roofing sheet depend on the type of plastic you will choose. If you don't want that much weight on your rooftop, go for a lightweight plastic sheet. 
If you want to use a weightier plastic sheet to increase strength, go for polycarbonate roofing sheets instead because they are both lightweight and durable. Sturdy plastic sheets don't always guarantee durability, which can only lead you to spend more.
3. Corrugated Roofing Sheet
Corrugated roofing sheets are lightweight and have been widely used in a variety of applications such as agricultural and industrial structures for many years. Initially, it is low-maintenance and would only need repairs every 5 to 10 years, depending on its exposure to pollution, of course. It is the corrugated sheet's shape that makes it a highly durable and reliable roofing material. If rubbed together or not handled properly, it can easily get scratched.
4. Metal Roofing Sheet
Metal roofing sheets may have some similarities with corrugated sheets in terms of their appearance, except that metal has lesser curves. This roofing sheet is made of tin, zinc, aluminum, and copper, which is why it can withstand almost every weather condition and extreme temperature. It is also highly durable and nearly indestructible, making it a common roofing material used for household cladding, industrial roofs, garages, and backyards.
The durability and strength of metal sheets didn't get in the way of it being lightweight. On top of that, they are affordable and carry a significant amount of insulating properties. 
Other roofing sheets you may want to consider:
PVC or polyvinyl chloride is known for its durability, flexibility, and low maintenance. It is also lightweight, waterproof, and resistant to chemicals, rotting, fire, corrosion, wearing, and every weather condition, which is why it is preferred to be used in both medium and long-term applications in building and construction. PVC's strength and aesthetic appeal are often used for heavy roofing applications and decorative purposes. Its roofing applications include hospitals, schools, patios, industrial sheds, canopies, etc.
UPVC or unplasticized polyvinyl chloride differs from PVC in terms of its flexibility functions because it is hard and rigid. Hence the term "unplasticized," UPVC doesn't have plasticizers added to its PVC material, which is why it is not flexible. Like the PVC roofing sheet, it is also durable and low-maintenance. It is a great heat and energy insulator and is often used as a roofing solution for corrosion and extreme temperatures. Since UPVC is hard and rigid, it is difficult to knock down, making it ideal for increasing the security of both domestic and commercial structures in case a robbery or break-in occurs.
Aluminum roofing sheet is a common roofing material used in many household constructions because it is durable, energy saving, low-maintenance, and reasonably priced. It can withstand extreme weather conditions, is anti-corrosive, fire resistant, and easy to install. Aluminum is a thin metal roofing material which makes it lightweight and helps decrease load on the structure. 
Do you need polycarbonate sheets and corrugated sheets for your next project? Inquire from us, and we'll be happy to provide you with high-quality products.
Check and browse our page to see the various products we have to offer!
Keep up with us on Facebook by liking and following our page.