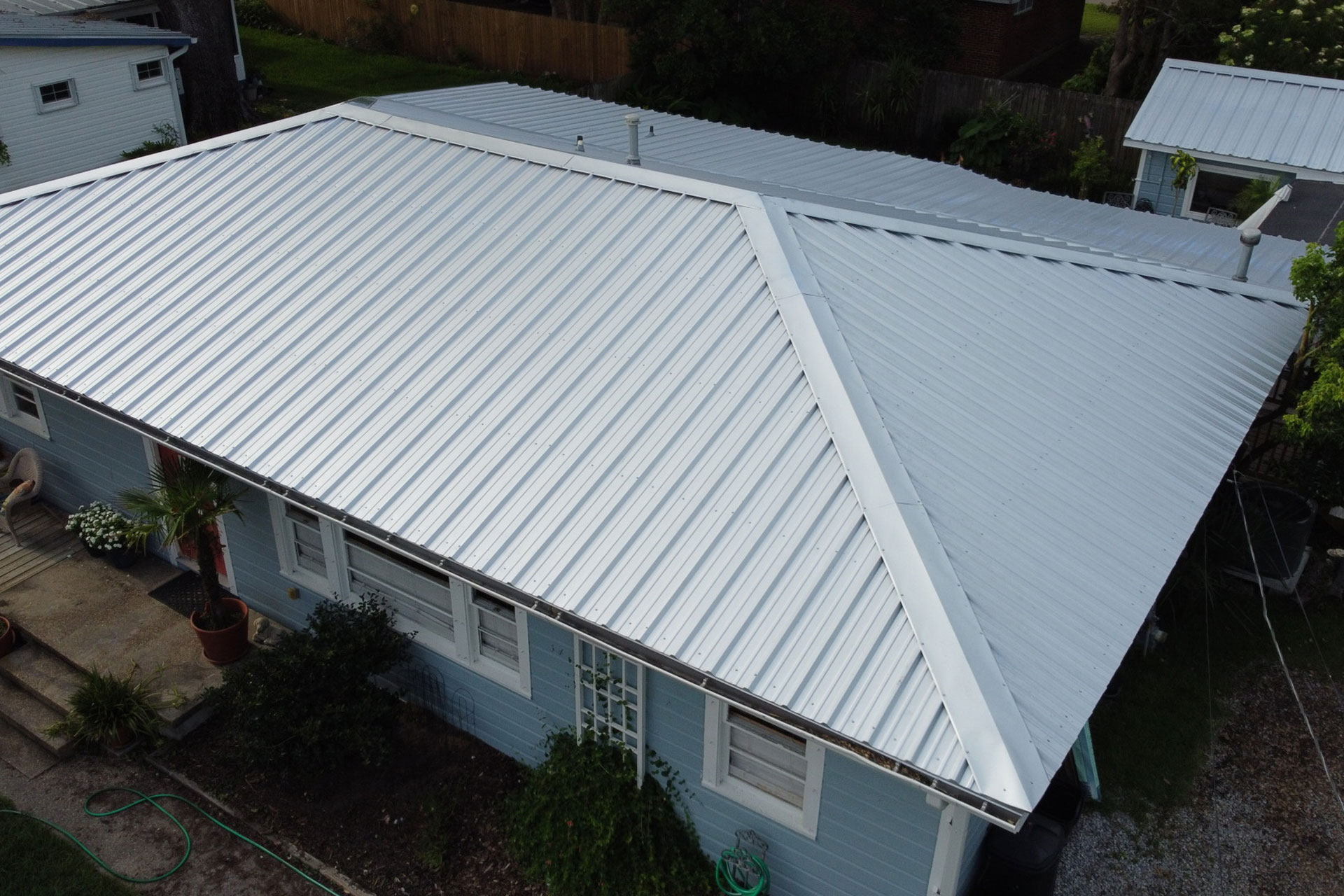 30 May

4 Tips on How to Maintain Corrugated Roofing

The roof is the most exposed part of a home's structure to varying temperatures and weather conditions as well as different kinds of debris. When it comes to roofing applications, corrugated roofing makes a fine choice for homes and commercial buildings. It is highly durable, cost-effective, and easily stands out because of its shape. More often than not, corrugated roofing is low-maintenance, however, given its exposure to different factors that can cause damage, proper and regular maintenance is needed.
1. Pay Attention to Leaks
Leaks start small and they eventually continue to damage not only your roof, but also other areas of your home, not to mention, belongings that are placed near areas where leaks are rampant. This is why you have to pay attention to them and take action before they cause further damage that will leave you with more costly repairs. 
If leaks do appear, this is what you need to do: simply trace where it is coming from and wipe it dry. Water stains on your ceiling usually indicate that there is a leak, so you can work your way in that area. Apply some waterproofing primer, then put down the roof membrane. The membrane is a flat roofing system that serves as a waterproof barrier for the interior of homes and buildings. After that, you can apply the roofing sealant and you are all done.
2. Don't Let it Stay Dirty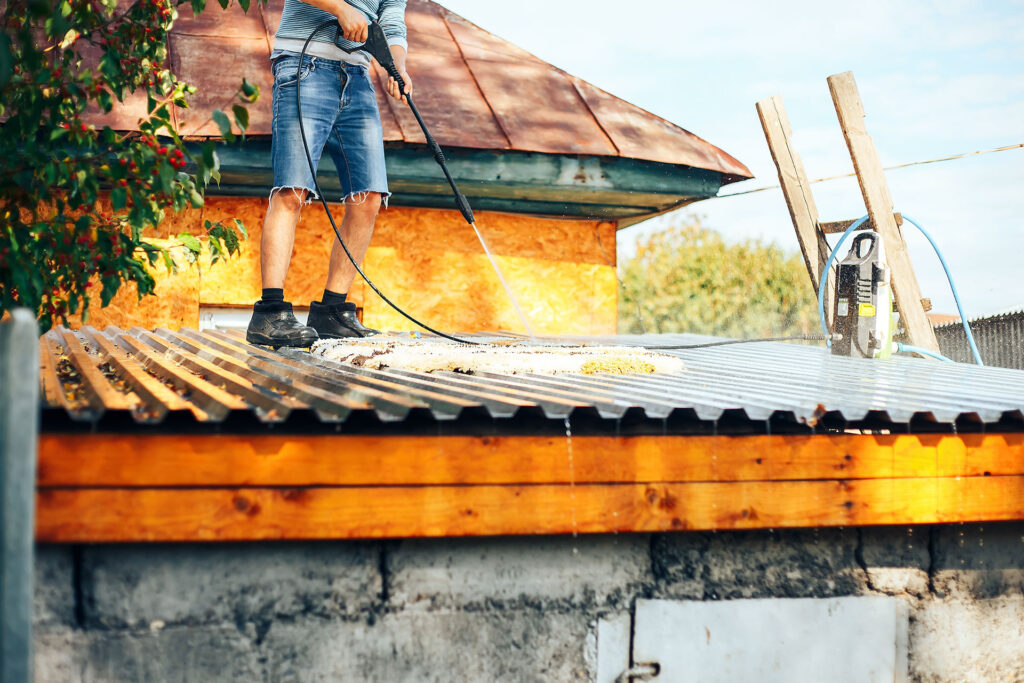 Part of maintaining your corrugated roof's quality is cleaning it. This is essential to avoid grime, dirt, and debris from piling up. Sweep off the dirt and debris, then gently wash the roof using a mild cleaner. You can use a nylon brush to scrub off tough stains, molds, mildew, and leaf residue on corrugated metal roofing, but be careful not to scratch the coat. If you have polycarbonate roofing, it needs to be washed gently to avoid damaging or scratching the material in the process of cleaning.
Accumulation of debris on your roof will not only make it look dirty, but it will also be damaging because it can block the flow of water onto the roof that can eventually lead to leaks on the interior walls. It can also cause deterioration of the roof's quality and resilience over time.
3. Check for Small Fixes
Big damages often start from small ones, so it is important to regularly check if there are any small fixes. Leaving those small fixes unattended can lead you to more costly repairs in the long run. Preventive maintenance will help keep your corrugated roof in good condition.
Check if your roof has any loose fasteners, dents, sagging, or damages that can cause leaks.
Make waterproofing a part of your maintenance check for your corrugated roof. You should do this before the rainy season starts, so it won't be difficult to carry out repairs if they are needed.
Check for any loose or broken fasteners and screws, then replace them. Fasteners tend to loosen through time, so you have to replace them because they can cause more damage to the edges of your roof.
4. Remove Any Metal Debris
This tip especially applies to corrugated metal roofing. See to it that all metal shavings, rivets, and excess screws are removed after the construction or repair of your roof to prevent it from easily wearing off. Metals tend to react with some of the roofing materials, which is often the cause of rusting and other roofing problems. 
You can opt for polycarbonate as it is low-maintenance, durable, and cost-effective. Polycarbonate sheet is ideal to use for various roofing applications and doesn't easily fade or discolor even after a long time. It is lightweight and can withstand extreme temperatures. 
Also read: 5 Different Usage and Applications of Polycarbonate Sheet
Do you need polycarbonate sheets for your corrugated roof? Inquire from us, and we'll be happy to provide you with high-quality products. Check and browse our page to see the various products we have to offer!
Keep up with us on Facebook by liking and following our page.